Call of Duty: Black Ops 2 will be available from midnight on Tuesday 13th November, 2012. If you want to know the best way to get a copy on release day, this post is for you.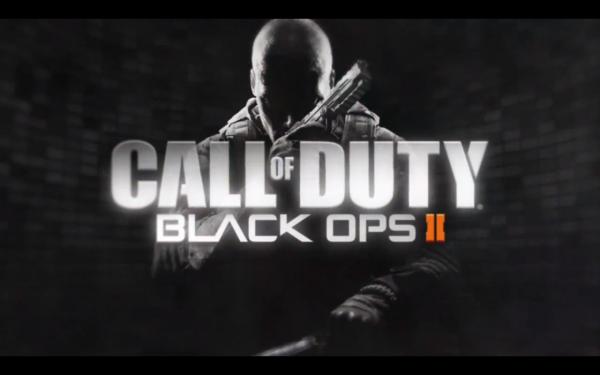 Hardcore gamers want to get their copy of Black Ops 2 as early as possible. So what's the best way?
Getting Black Ops 2 early: unofficially and/or illegally.
The most obvious way to get your copy early is to obtain a copy 'unofficially'. Most stores will have copies of Black Ops 2 up to a week before the official launch and it is possible to get your hands on a copy. Last year I tried to blag Call of Duty: Modern Warfare 3 from my local Sainsburys and I actually had it in my hand before the store manager – clearly a World of Warcraft player – intervened and asked me to leave. Even my offer of a bribe failed to calm his power trip.
If you know someone that works at one of these stores then you can ask them to grab you a copy, although it should be noted that this is 'illegal' as opposed to 'unofficial' as it requires your contact to steal a copy.
For those of you who wish to go all out criminal in your efforts, we suggest submitting a CV to your local supermarket. Once you have got behind enemy lines you can nab a copy and resign. You should be able to prestige by the time Black Ops 2 is officially released. A summons from your local police station may follow soon after.
Getting Black Ops 2 early: mail order
If you opt to pre-order your copy online, you might want to take a punt with Amazon. A few of my friends ordered the original Call of Duty: Black Ops via Amazon and their copies arrived via first class mail the day before official release – so they were half way through their first prestige whilst I stood in the midnight rain outside my local GAME.
Anyone ordering via Amazon will recieve the Nuketown 2025 Bonus Map, access to a Double XP Weekend and an exclusive pre-order Black Ops 2 wallpaper.
One word of warning, though. It isn't guaranteed that your copy of Black Ops 2 will arrive on the day before launch. In some cases it will arrive on 13th November which means you'll be missing out on 9-12 hours of launch day madness!
Getting Black Ops 2 at launch: midnight release
Often the fan favourite: the midnight release guarantees you will be amongst the first people to hit the Black Ops 2 playlists. I've personally done this for the past two years and have mixed feelings about the way GAME (Black Ops) and Tesco (Modern Warfare 3) handled the events.
Black Ops 2 launch @ Game: the full experience
If you're after a full on launch experience, pre-order your copy at GAME and then get to your local store for around 11 pm on Monday 12th November. Don't, as I did the first time around, assume that pre-ordering means you can just walk in and grab a copy! Expect a queue. A really big queue.
Personally, I didn't enjoy the GAME experience. There were people dressed up in Black Ops attire and shop staff had clearly been asked to try and up-sell to every single customer. I didn't want a Black Ops headset or a more expensive version, I just wanted to get my copy and get online!
Clearly, there were people who did enjoy the GAME experience as countless people walked out with hardened editions as well as Black Ops posters, t-shirts, headsets and controllers. The guy just in-front went all out and grabbed the original Black Ops care package, complete with a funky remote controlled car resembling the RC-XD killstreak.
As with Amazon, if you pre-order Call of Duty: Black Ops from GAME, you will receive a code to download Nuketown 2025. Should you feel the need to upgrade, GAME also stock the Hardened Edition and have exclusive rights to sell the Black Ops 2: care package within the UK.
[Wondering what's in the different versions? Read this post for a comparison of Black Ops 2: standard vs hardened vs care package editions].
Black Ops 2 launch @ Tesco: wham bam thank-you ma'am
The quickie. My personal favourite!
Last year I opted against pre-ordering and simply rocked up to my local Tesco at quarter to midnight for the release of Call of Duty: Modern Warfare 3.
No themes. No music. No up-selling. Tesco at their very best.
I was about 100th in the queue, which began moving the moment the clock turned midnight. There were 4 cashiers helping to process people as quickly as possible and that ensured I was on my way out of the store before half past. Did I fail to mention the year before it took me THREE HOURS to get my copy from GAME?
Whilst you can pre-order Black Ops 2 from Tesco, there isn't any need if you're going to attend a midnight release. OK, so doing it my way you don't get the bonus Nuketown 2025 map but I'm fairly sure it'll be made available at a later date.
See you all 13th November! In the meantime, be sure to check out my Call of Duty: Black Ops Road To Commander ("Be Prepared").