Earlier this week ManOfJude messaged me for some assistance with the AVerMedia Game Capture HD & Sony Vegas. Please do take a moment to check out his channel – he just posted his first English commentary: until now he has only recorded in his native Czech!
I started typing a response but realised it was useless without images, so I've posted it here instead. In doing so I've decided to go into way more detail than ManOfJude requires in the hope it may help other people who are recording with the AVerMedia Game Capture HD & rendering with Sony Vegas.
Step 1: AVerMedia Game Capture HD settings
Pretty simple really – set everything to the highest quality!
Step 2: PS3 output settings
In the PS3 settings menu you need to ensure that you are only outputting video in 720p as this is the highest resolution that the AVerMedia Game Capture HD can handle. For a while I was using a higher resolution and it caused problems for rendering Black Ops videos, most notably some horizontal lines across the video whenever there was a lot of on screen movement i.e. turning quickly. [Update: this is apparently called "interlacing"]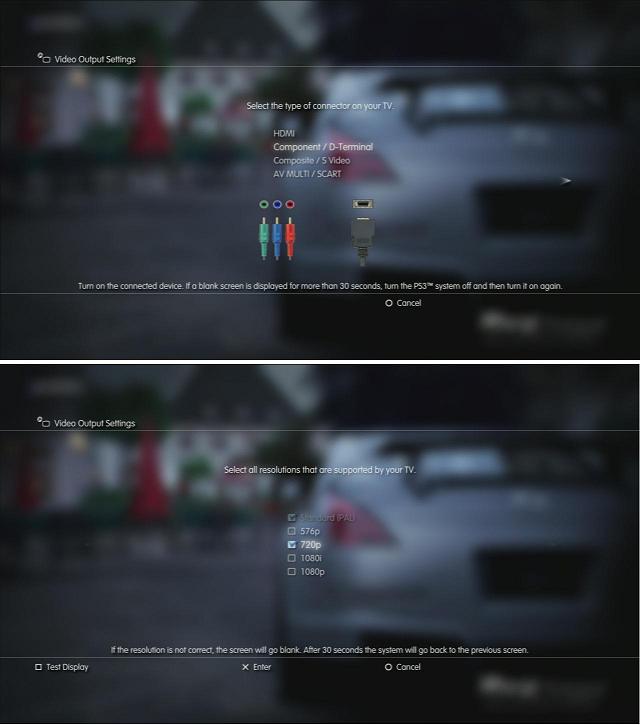 If you are using a gaming headset which connects via an optical cable, navigate to the audio menu and turn on "Multi-Output", otherwise you won't pick up any sound. I forgot to do this when my 'fat' PS3 died and ended up having to re-record about 30 episodes of my MW3 Road To Commander Series. D'oh.
Step 3: Sony Vegas Project Settings
Before you import your gameplay into Sony Vegas, you need to open up a new project and tweak some settings. As per the image below, change the values in the "video" and "audio" tabs. You can save these settings so you don't have to edit them every single time.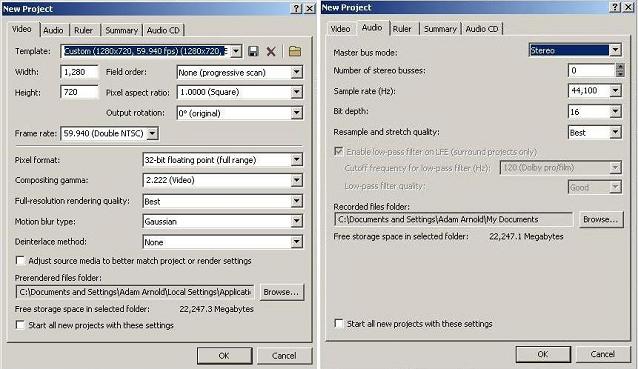 Step 4: Importing AVerMedia Game Capture HD files into Sony Vegas
I've seen reports that clips recorded with the AVerMedia won't work with Sony Vegas and that the solution is to convert to another filetype. Whilst this works, there is a far quicker solution.
Import your clip as normal. If the file is under 1GB then it should work perfectly, however if it is bigger then it might appear as though your audio hasn't recorded properly:

To solve this, I use this "Video to MP3 converter" to separate the sound from the video clip. Doing so only takes a couple of seconds where as converting the whole video to another format can take much… much longer.
In Sony Vegas, click on the "broken" audio and press "U" on your keyboard. This will separate the sound from the audio. Press delete, leaving just the video portion. If you don't press "U" you'll delete everything and need to import again.
Next, import the audio file generated by the Video to MP3 converter. Make sure you start it at the same point as the video and you're good to go.
Step 4: Standard alterations to your game footage
Once you have your clip, you need to make a couple of changes before rendering. First, right click on the video in your timeline and select "disable resample". I'm yet to find a way of making this the default setting but thankfully it only takes a couple of seconds.
If you have a video intro/outro then you'll need to disable resample accordingly.
The next step ensures your video renders full screen. If you don't do this then your video will have black bars at the top or the sides (or both) once you upload to YouTube.

Hit the pan and crop button and then play around in the pop up window until your video covers 100% of the preview window. This will vary slightly from game to game, so I have pre-sets for Call of Duty, Gran Turismo 5 and FIFA 13.
Even if you save your changes as a custom setting you'll need to apply them every time.
Step 5 (optional): tweaking your video clip
If I'm rendering Modern Warfare 3 clips then I will use one of JSHD's colour correction packs. However, I'm having pretty good results with my Black Ops videos using the "sharpen" setting. Navigate to video fx and drag the "sharpen" icon onto your video clip. Type 0.07 in the value box and then close the pop-up.
Step 6: Rendering an AVerMedia Game Capture HD clip
Copy the values below and you're good to go. As with the project settings you can tell Sony Vegas to use these settings by default.
Stuck? Let me know in the comments? If you found this post useful please feel free to share using the social media buttons, below :0)