Black Friday originated in the United States and many consider this to be the start of the Christmas shopping season. Falling on the first Friday after Thanksgiving Day, this year Black Friday is the 29th November. Up until recent years this would have meant huge discounts in stores for just one day, with internet deals coming a couple of days later, during an event dubbed Cyber Monday.
Presumably in an effort to calm Black Friday riots (read: in an effort to cash in on massively inflated consumer hype), online retailers now offer deals for a full week, with Amazon's Black Friday week kicking off on Monday 25th November, 2013. Whilst these offers may look tempting, online shoppers can see even bigger discounts on Monday 2nd December – Cyber Monday.
The 2013 discount season will provide some very interesting opportunities for gamers, especially with the next gen consoles about to hit the shelves. However, I would be very surprised if the consoles get discounted; similarly I doubt you're likely to see deals on early next gen titles such as Call of Duty: Ghosts, FIFA 14 or Gran Turismo 6.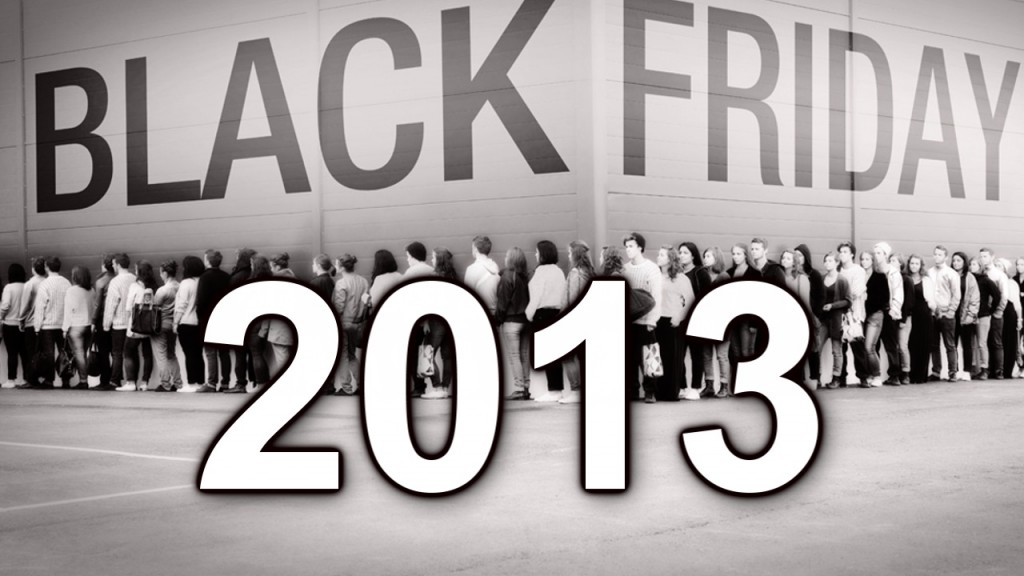 Black Friday 2013 – opportunities for gamers
If you've just picked up a copy of Call of Duty: Ghosts & find yourself having a hard time, chances are you don't have a gaming headset. Back in the days of COD 4 and Modern Warfare 2, the ability to sound whore would give you a huge competitive edge over opposing players. However, in a move that frustrated many COD players, Treyarch and Infinity Ward pretty much removed the ability to hear other players' footsteps in Black Ops 1/2 & Modern Warfare 3. As such, many players who were late to the Call of Duty franchise won't have felt the need to buy a surround sound headset.
If you haven't played Call of Duty: Ghosts with a decent gaming headset then you'll need to take my word for it: you will have a huge advantage if you buy one as you can hear the direction & proximity of opposing players. Ninja? No problem – just whack on the Amplify perk and you can hear ALL opposing players.
Black Friday / Cyber Monday deals on Gaming Headsets – search Amazon UK | Amazon US
In the coming weeks I will be doing a couple of videos on how to sound whore in COD: Ghosts, so make sure you are subscribed to my YouTube channel!
Aside from a decent headset, Black Friday & Cyber Monday will be an ideal time for budding YouTubers to pick up a decent capture card. As you may already know, I'm currently running the AVerMedia Live Gamer Portable and, if last year is anything to go by, you can expect a reasonable discount. For Black Friday 2012, AVerMedia knocked 25% off the Game Capture HD – so keep your fingers crossed if you're hoping to pick up a cheap Game Capture HD 2 or LGP!
Black Friday / Cyber Monday deals on Capture Cards – search Amazon UK | Amazon US
Admittedly it's only a week until Black Friday deals kick off on Amazon but deals tend to get announced daily so I would suggest bookmarking the above searches to make sure you don't miss out.