I have quite a bit of FIFA 14 gameplay lined up but thought it would be wise to check out my render settings on a shorter clip before I dive into any editing. What could be better than a 25 yard pile driver from thelldoctor…. [ok, before you complain that I wasted 29 seconds of your life I will admit that this goal take a huge deflection and then trundles over the line… but it's about as good as it gets with The Doc 😉 Don't believe me? Check out his channel for more of the same!]
Right now, I'm using the AVerMedia Live Gamer Portable (LGP) in PC-Free mode. The videos record in a .ts file format and then I use DVD Video Soft to convert to MP4 before dragging into Sony Vegas 10, which opens new projects with the following settings: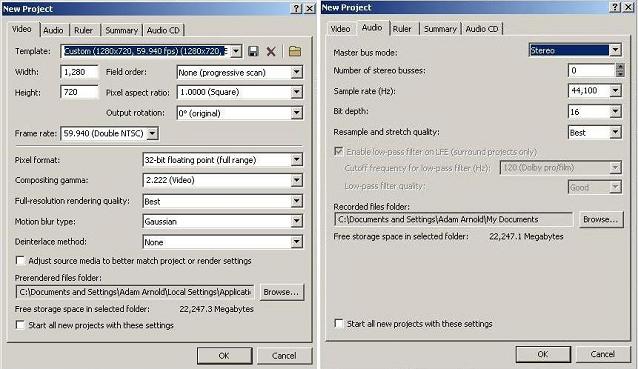 In other games, Call of Duty in particular, I then apply a variety of colour corrections to the footage but the video clip above was rendered "as is", using the following settings:
Personally, I think this looks pretty good and will be using these settings for the foreseeable future.
Related article: AVerMedia Game Capture HD – Sony Vegas 10 set-up guide